There's an exciting revolution taking place in the heart of America, where the rolling plains and idyllic countryside of Illinois have become a treasure trove for wine lovers. With a rapidly growing wine industry and an impressive variety of styles, Illinois is becoming a significant player on the national wine stage. So why not take a leisurely journey through the best that Illinois has to offer? Here, we introduce you to 15 of the most impressive wineries in this beautiful state.
With over 100 wineries dotted across its landscape, selecting the top 15 was no easy feat. The wineries on this list have been chosen based on their dedication to crafting quality wines, innovative approaches, stunning locations, and the immersive wine-tasting experiences they offer. So, uncork a bottle of your favorite varietal and join us on this virtual tour through the very best of Illinois's wine country.
1. Galena Cellars Vineyard & Winery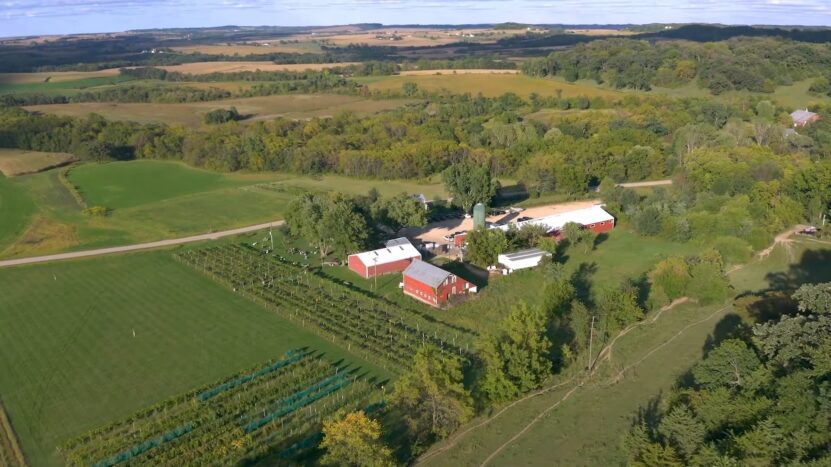 The idyllic town of Galena, known for its preserved 19th-century buildings, is home to the outstanding Galena Cellars Vineyard & Winery. For four decades, this family-owned estate has been dedicated to producing over 40 different wine varieties, earning over 200 national awards in the process.
The winery offers an excellent wine-tasting experience, with options to tour their downtown tasting room or the rural vineyard in the rolling countryside. You're sure to be captivated by the charm and history of the place, as well as the depth and variety of the wines on offer.
2. Lynfred Winery
As the oldest and largest continually-operating winery in Illinois, Lynfred Winery in Roselle has been producing quality wines since 1979. The winery is known for its innovative spirit and its wide selection of wines, making it a must-visit for any wine enthusiast.
With a luxurious bed-and-breakfast on-site, Lynfred offers more than just an afternoon's entertainment. Stay for a weekend and enjoy the wine-themed suites, delicious food, and, of course, an extensive selection of wines, all while surrounded by beautiful vineyard views.
3. August Hill Winery
Located in North Utica, August Hill Winery has become a notable name in Illinois' wine scene. Known for their passion for the art of winemaking, they offer an eclectic mix of varietals and blends, appealing to a wide range of palates.
Whether you prefer a rich red, a crisp white, or a sparkling wine, August Hill has something for you. The winery's stylish tasting room provides a chic environment where visitors can taste a selection of wines while enjoying views of the Illinois River.
4. Shawnee Hills Wine Trail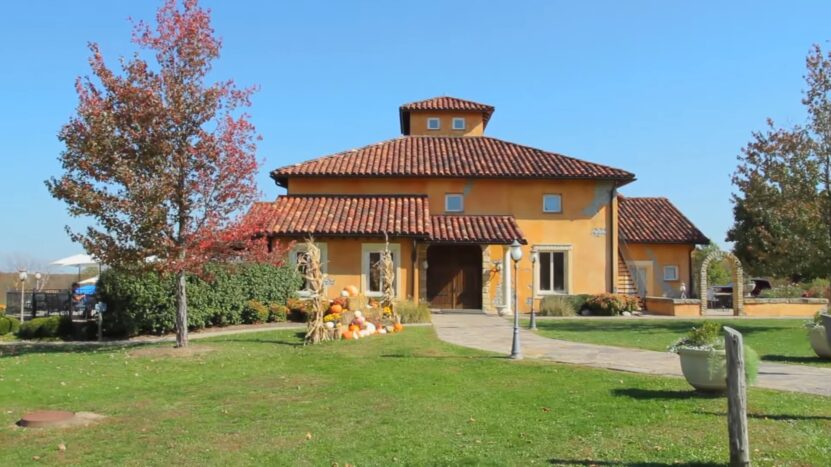 The Shawnee Hills Wine Trail is a unique wine experience nestled in the stunning natural beauty of the Shawnee National Forest. Here, you'll find a collection of 11 wineries offering diverse, award-winning wines and picturesque vineyards.
Visitors have the opportunity to experience the array of wines on offer while taking in the awe-inspiring landscapes of the region. Each winery on the trail has its charm, so take your time, pack a picnic, and enjoy the laid-back ambiance.
5. Massbach Ridge Winery
Found in the hilly landscape of Jo Daviess County, Massbach Ridge Winery has been producing vibrant, expressive wines since 2003. This winery is passionate about connecting wine and good company, believing that their wines are not only a drink but an experience.
At Massbach, you can relax in the tasting room or on the patio while trying a range of their award-winning wines. Their knowledgeable staff will guide you through each pour, and you're bound to find a favorite among their eclectic variety.
6. Alto Vineyards
Alto Vineyards, located in the Shawnee Hills, is one of the pioneers of the Illinois wine industry. With a history dating back to 1988, this family-run winery combines traditional methods with innovative techniques to create an impressive range of wines.
Offering scenic views of the vineyard and the Shawnee National Forest, the Alto Vineyards tasting room is a fantastic spot to relax with a glass of their award-winning wine. With a dedication to sustainability and quality, Alto Vineyards captures the very essence of Illinois wine country.
7. Illinois Sparkling Co.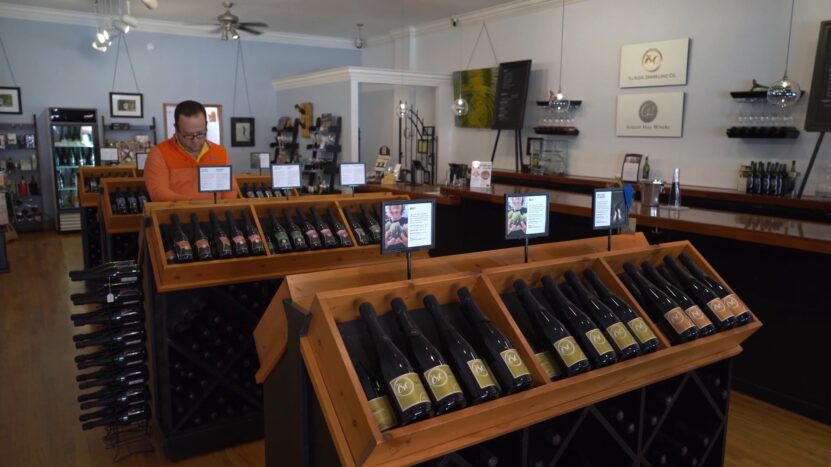 For those who love bubbles, the Illinois Sparkling Co. in North Utica is a must-visit. As the name suggests, this winery is devoted to producing high-quality traditional method sparkling wines, all sourced from Illinois-grown grapes.
At Illinois Sparkling Co., you can enjoy a flight of their unique and delicious sparkling wines in a vibrant, modern setting. Their passionate team is keen to share their knowledge about the fascinating process of creating sparkling wine, making every visit an informative and fun experience.
8. Blue Sky Vineyard
Situated at the heart of the scenic Shawnee Hills Wine Trail, Blue Sky Vineyard offers an enchanting winery experience. With its Tuscan-inspired architecture, it is not only a place to savor exquisite wines but also a feast for the eyes.
From full-bodied reds to delicate whites and delightful dessert wines, Blue Sky's portfolio is diverse and carefully crafted. Visitors can enjoy wine tastings, vineyard tours, and even stay in the beautiful suites available on-site, offering panoramic views of the vineyards.
9. Kite Hill Vineyards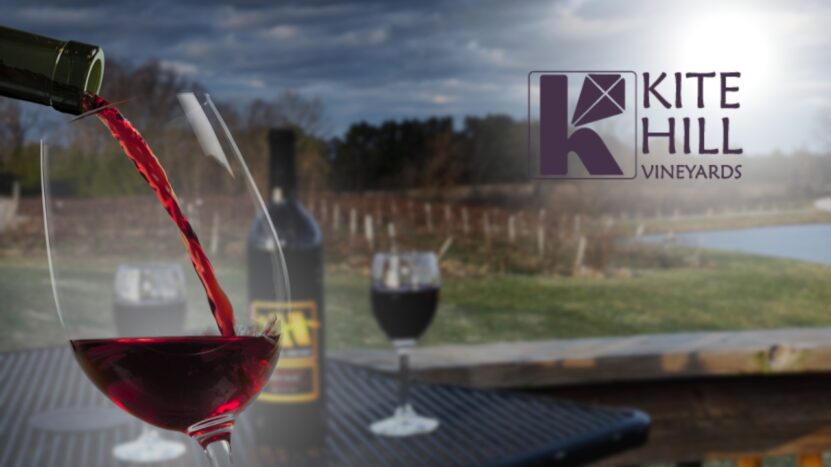 Kite Hill Vineyards in Carbondale offers a delightful wine-tasting experience in a serene setting. This small, family-run winery is renowned for its approach to winemaking, which emphasizes quality and sustainability.
Visitors to Kite Hill can take a leisurely stroll around the vineyard, followed by a tasting session of their highly acclaimed wines. The on-site bed-and-breakfast also offers a charming place to stay, complete with a gourmet breakfast that perfectly complements their wines.
10. Cooper's Hawk Winery & Restaurants
Founded in 2005, Cooper's Hawk Winery & Restaurants is a modern winery that boasts locations all over the country. However, its roots lie in Illinois, and its flagship location in Burr Ridge is a testament to its commitment to quality and innovation.
Cooper's Hawk is known for its innovative approach to winemaking and dining, with each dish on their restaurant menu designed to complement their wines. Visitors can enjoy a wine tasting, sign up for their Wine Club, or simply savor a meal in their contemporary dining room.
11. StarView Vineyards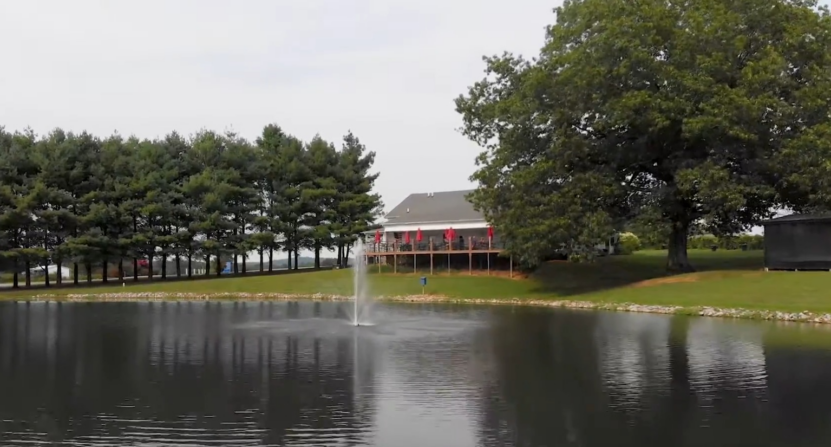 StarView Vineyards in Cobden is one of the standout wineries on the Shawnee Hills Wine Trail. Set amid rolling hills and lush vineyards, it's the perfect place to kick back, relax, and enjoy a glass of their award-winning wine.
The beautiful outdoor deck offers panoramic views of the vineyard, while the tasting room offers a cozy atmosphere. Whether you're a seasoned wine enthusiast or a beginner, the friendly staff at StarView will ensure you have a memorable wine-tasting experience.
12. Vineyard Valley Acres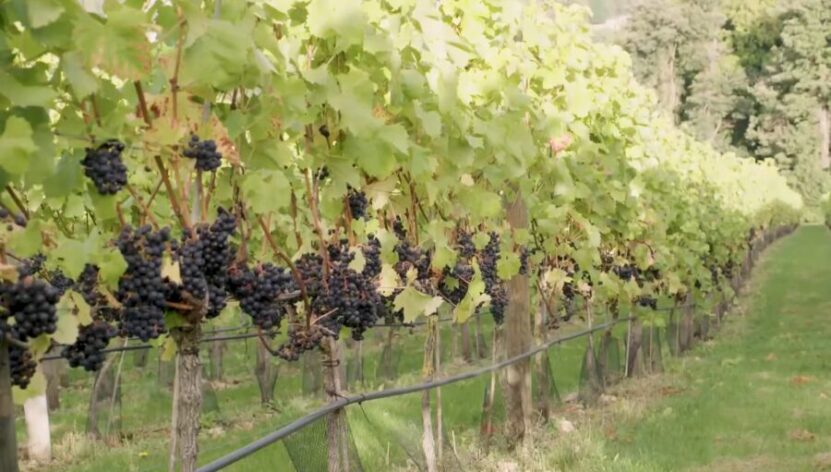 Located in the fertile soils of the Mississippi River bluffs, Vineyard Valley Acres in Metropolis is renowned for its small-batch artisan wines. This family-owned winery takes pride in its handcrafted wines, which perfectly encapsulate the character of the region.
Vineyard Valley Acres offers a variety of tasting and tour options, providing visitors a chance to sample their range of wines, from classic varietals to unique blends. The picturesque vineyards provide an idyllic backdrop for a day of wine exploration.
13. Prairie State Winery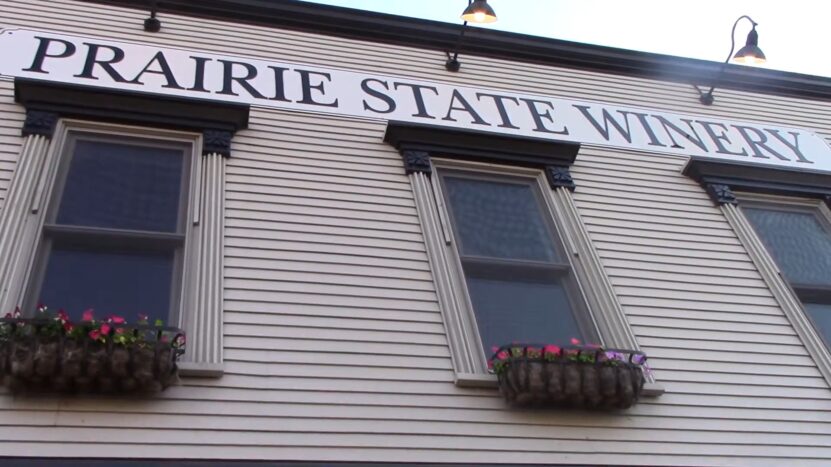 Prairie State Winery in Genoa is a pioneer in the Illinois wine industry. Since its establishment in 1998, it has been committed to producing high-quality wines exclusively from Illinois-grown grapes.
The winery offers a welcoming tasting room where visitors can sample their range of award-winning wines. With a regular schedule of events, including live music and wine pairings, a visit to Prairie State is both engaging and enjoyable.
14. Mackinaw Valley Vineyard
Mackinaw Valley Vineyard is a family-owned winery located in the scenic hills of the Mackinaw Valley. Known for their variety of wines, they offer everything from dry Bordeaux-style reds to sweet fruit wines, appealing to all taste buds.
Visitors can relax in the tasting room or on the large outdoor deck, enjoying the serene vineyard views while savoring their wines. Regular events like wine and paint nights, concerts, and wine festivals make Mackinaw Valley a lively and fun-filled destination.
15. Wild Blossom Meadery & Winery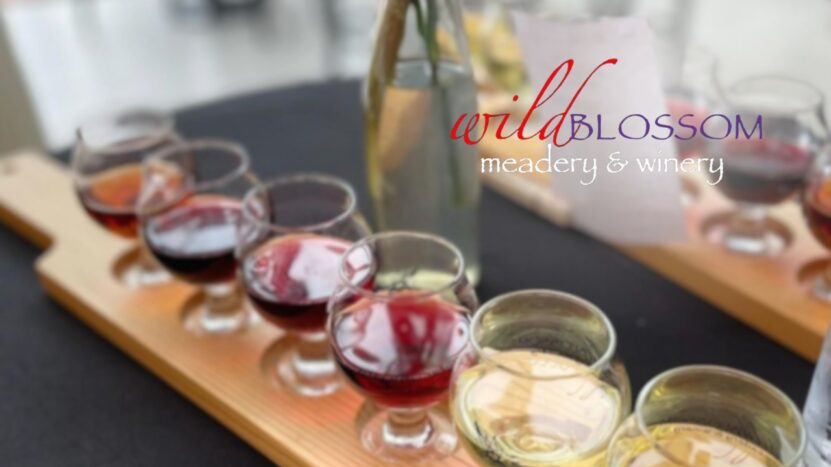 To conclude our tour, we take a detour to something a little different but equally as fascinating – a meadery. Located in Chicago, Wild Blossom Meadery & Winery is one of the pioneers in creating craft meads, an ancient form of wine made by fermenting honey with water.
Visitors to Wild Blossom can learn about the mead-making process during a tour, followed by a tasting of their award-winning meads. With an on-site bee farm, the meadery is a unique and engaging stop on the Illinois wine trail.
If you're planning a visit to Illinois in 2023, be sure to explore the exquisite wineries the state has to offer, and remember to stay informed about the safety of drinking opened wine after two weeks.
Closing Thoughts
From scenic vineyard landscapes to modern urban wineries, the wine scene in Illinois offers a diverse array of experiences for the wine lover. With their innovative approach to winemaking and commitment to quality, these 15 wineries truly represent the best of Illinois wine country. So, whether you're planning a weekend getaway or a longer vacation, consider exploring the hidden gems of the Illinois wine scene. The glasses are poured, and the views are set; all that's missing is you.